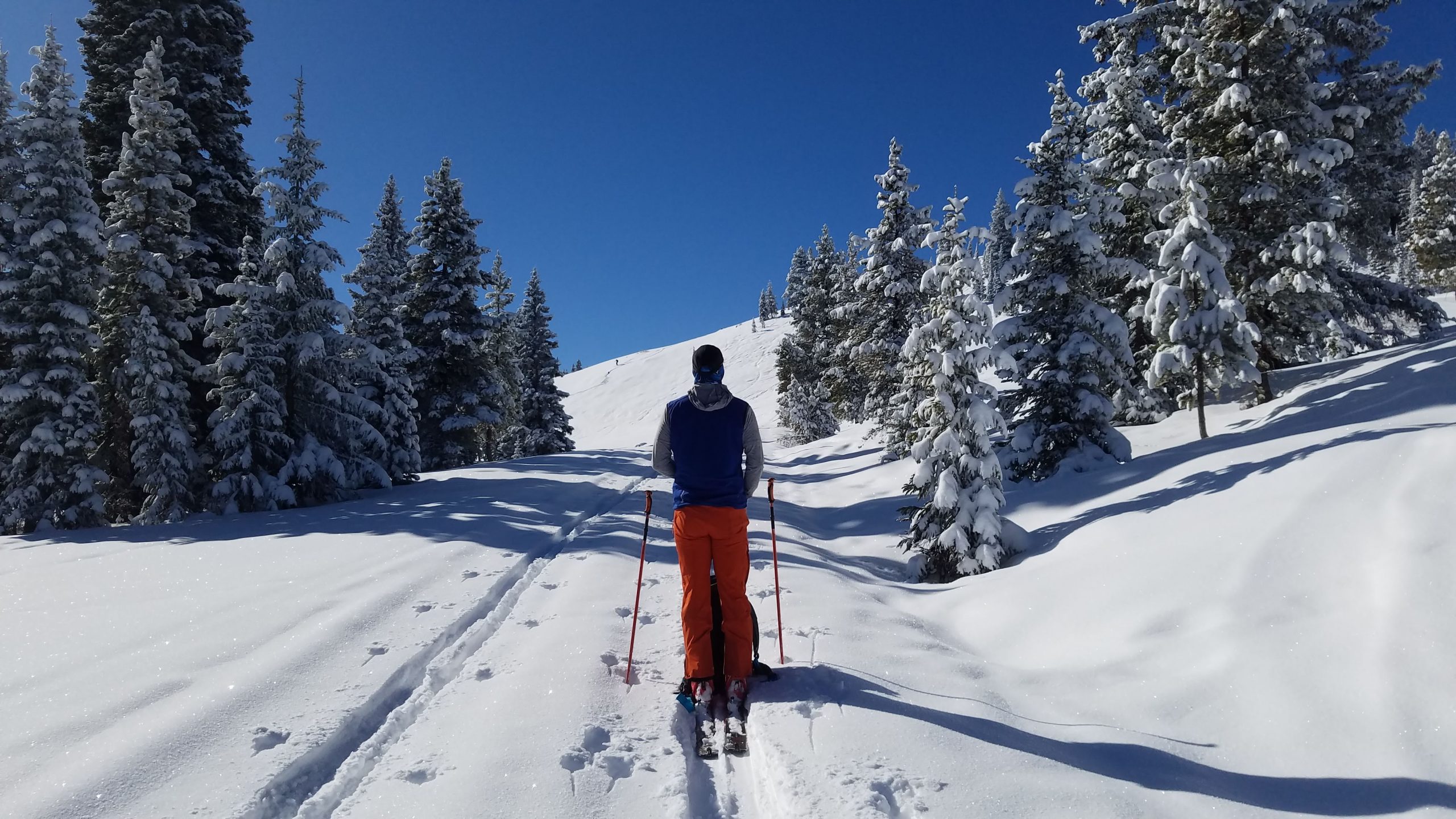 Highlights
Storm totals creeping up into double digits will keep the avalanche danger elevated. As the new snow piles up, reports of avalanches failing on the weak snow at the ground keep filtering in. Pay close attention to steep mountain slopes where the new snow is drifting into denser slabs. Cracks and large collapses along the snow surface are clear indications of these unstable conditions. Look for smooth, rounded pillows of snow forming below ridges or on the sides of steep gullies as features you will want to avoid.
Snowpack and Avalanche Discussion
The old saying "if there's enough snow to ride, there's enough snow to slide" is a phrase we should all remember. Early season snowfall from October has formed a weak layer of faceted snow at the ground around a foot thick. With 10 plus inches of new snow from these past storms, the weak snow below is starting to fail. Ski patrols out working their terrain are reporting "very reactive ski cuts" and have easily triggered small pockets of snow. As the new snow continues to settle and gets blown around by the winds, the chances for you to trigger an avalanche are on the rise. Wind-drifted terrain features below ridges and along the sides of cross-loaded gullies will be the most suspect. In most cases, the avalanches you can trigger will be small, but taking even a small ride through thinly covered rocks and stumps can be disastrous. North to east-facing slopes near and above treeline where wind-transported snow is most abundant are the most suspect.
Today will be sunny with temperatures climbing into the upper 20s to mid 30s under dry northwest flow aloft. Colorado sits under a weak and short-lived ridge of high pressure through tonight. Nighttime lows drop into the low teens in most places under clear skies. The ridge begins to flatten on Sunday ahead of our next storm system approaching from the Pacific Northwest. Expect another warm and sunny day for Sunday and an increase in westerly winds before moisture returns on Monday.
Hasty pit on a SSE aspect @ 10,500ft (South Walton Peak):
HS: 45cm
45cm: Thin zipper crust
35-45cm: Storm snow
25cm-35cm: Melt-freeze crust. Pencil hard and supportable.
0-25cm: Depth hoar
—————————-
Hasty pit on N aspect @ 10,100ft (North Walton Peak) displayed no signs of the melt-freeze crust. Here the snowpack was thinner and the basal depth hoar layer weaker and more pronounced:
HS: 35cm
27-35cm: New snow
0-27cm: Depth hoar
Variable skiing conditions. New snow over supportable crust with pockets of breakable crust.