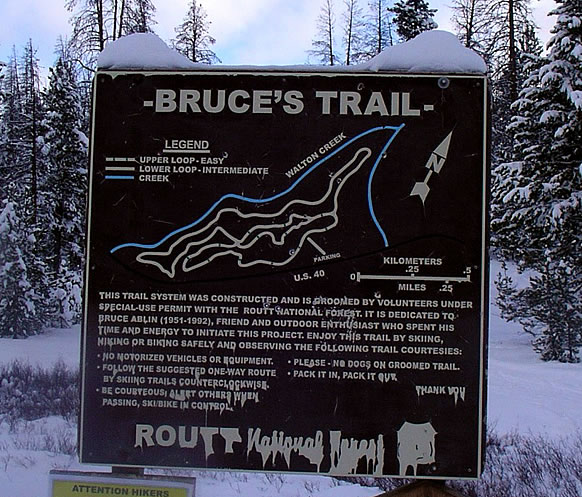 From CAIC:
On north, northeast, and east facing slopes near and above treeline, snow from late October and early November storms did not melt. This snow faceted under clear skies with cold temperatures. The basal facets on these slopes will be a persistent weak layer to deal with today and for the weeks ahead. Another round of clear weather this week will continue to promote faceting and weakening of the snowpack.
The strong wind on Saturday and Sunday built thick slabs on the above-mentioned slopes that harbor persistent weak layers. These aspects now have a slab and weak layer combo that could produce avalanches- faceted, weaker snow near the ground and dense slabs on top.
A D1 remotely skier-triggered avalanche near treeline in the Front Range zone is an indicator of the weak structure on some east facing slopes. Avalanches are likely to be small but shallow snow makes for bad consequences if caught.
Areas in the Steamboat and Flat Tops may have been spared from the worst effects of the wind but any steep area in the Northern Mountains where there is evidence of wind-loading should be approached with caution.
Terrain less than 30 degrees steep and below treeline are locations where you might find more consistent and safer conditions. Early season is often challenging for safe route finding and this season is no different. Be patient as conditions are shallow with plenty of associated hazards like rocks, stumps, and logs.